 Canovia, une histoire de valeurs
The story of Canovia began in 2007 with Marc-Antoine SERIS' determination to put people back at the heart of the finance business, and has been perpetuated by the community that has built up, year after year, around its values.
The will to change the way things are
At the beginning of his career, Marc-Antoine quickly realized that the way finance was practiced did not reflect his vision of society. He therefore decided to create Canovia (initially LEM3N) on the model of Sustainable Finance that he always advocated.
How ? By putting people back at the very core of finance, and by integrating a sociological dimension to make it sustainable. Finance is only a means to an end, and its meaning depends solely on how it is used.
A collective impulse to benefit the community
Marc-Antoine, now CEO of Canovia and Associate of André Le Groupe, is a skilled climber: he has climbed the Himalayas, among other peaks. He spent several years in West Africa: Abidjan and Conakry hold no secrets for him. In Eastern Europe, he pushed back his physical limits, and in the Middle East he developed a strong bond with local communities, which he continues to support through a multitude of actions. Marc-Antoine loves discovering the world, cultures and people... And it's this dynamic that he insufflates into the Canovia team every day, as well as into the support he provides to companies in the Bourgogne-Franche-Comté region.
Canovia is the result of a multi-disciplinary team's determination to create a system that will positively impact society and contribute to both collective and environmental well-being. Canovia is above all about individual principles and exemplarity: reduce our carbon footprint, give of our time to others, share resources and wealth...
On a daily basis, our employees travel by bike or on foot for short journeys, by train for longer distances or by electric car if really necessary. Some of them grow their own vegetable garden using a rainwater recovery system, and are equipped with an autonomous electricity system. Others practice circular economy and encourage local initiatives through their consuming habits. 
Canovia began with the ambition of one man, joined by a committed team, to make a difference, at his own level, every day. Because every little action counts. (A well-known hummingbird story, he says...)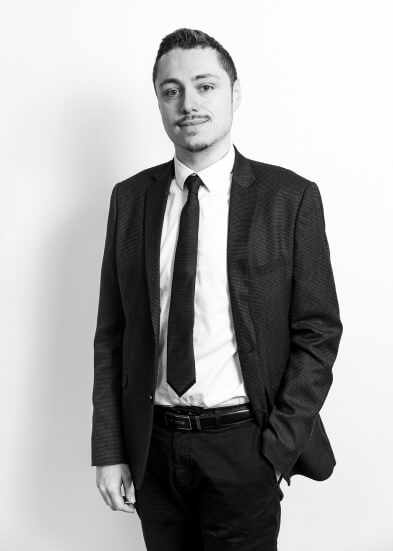 The realization of a shared vision
This is how the Canovia team has come together with individuals who share the same human values. First with Nicolas GUÉRIN, who joined Canovia in 2017 as a Business Lawyer, then Legal Manager, and is now Associate Partner. Nicolas is the man who turned Marc-Antoine's ideals into concrete social benefits for employees.
Then, between 2017 and 2023, the Finance, Controlling, CSR, Marketing and Legal departments expanded with the arrival of new employees. Today, Canovia has a team of 16 people, all driven by a common desire to put their talents to work for the common good.
In 2020, Canovia decided to give concrete expression to its daily commitments through a process of status and certification changes. As a result, Canovia became the 1st "Entreprise à Mission" in Côte d'Or in 2020, and certified B CorpTM in 2021. To be a Mission-driven Company, according to the French Loi Pacte 2019, is to choose to set itself an environmental, social and societal mission that has the same importance as its financial strength objective. The strength of the "Entreprise à Mission" lies in the pursuit of its purpose, which is recorded in the company's by-laws. In other words, the mission is legally established and its pursuit is not optional. This commitment is regularly verified by an independent third-party organization (OTI). B CorpTM certification, on the other hand, is an international certification awarded to companies recognized for having a positive impact on the world, as well as being profitable. Canovia is part of the global movement of positive-impact companies, whose aim is not to be the best in the world, but to be better for the world.
A regional commitment
During the same period, Canovia joined André Le Groupe to complete its 360° services offered to businesses in the Bourgogne-Franche-Comté region. As part of its day-to-day operations, André Le Groupe supports the region's entrepreneurs at every stage of their company's development, providing them with multi-disciplinary expertise (law firm, recruitment firm, financial consulting firm, facilities management, etc.).
At the end of 2021, Canovia transfered its head office from Montrouge to Dijon, in order to contribute to the economic, social and ecological development of our region. This change of location confirms our daily commitment to the institutional and economic stakeholders of the Bourgogne-Franche-Comté region.
Canovia is the result of a team that knows it's possible to be profitable while maintaining deep-rooted humanist and ecological values. Canovia is about showing companies that another approach is possible. Canovia stands for acting today to improve tomorrow.