 Canovia, des valeurs et des engagements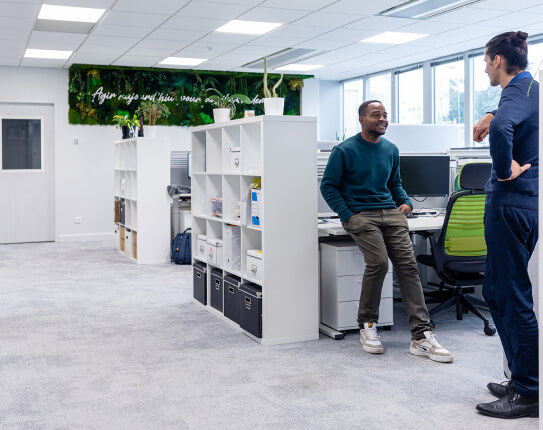 Canovia, Côte d'Or's 1st Mission-driven company
Canovia is committed to a rigorous CSR approach since its creation in 2007. Building on this experience, the CSR team, supported by Marc-Antoine SERIS, decided in 2019 to initiate the Entreprise à Mission process, obtaining the status in November 2020. Entreprise à Mission means registering in our bylaws clear objectives that we are committed to achieving as part of the corporate mission. Canovia's Mission is to act today to improve tomorrow by putting finance at the service of collective as well as environmental well-being. To achieve this mission, we have defined 3 goals that respond to some of the United Nations' 17 SDGs (Sustainable Development Goals): 
Contribute to responsible development by supporting local businesses and players 
Through committed human resources
While contributing to the protection of the environment The following year, in 2021, Canovia also obtained its B Corp certification. A B-certified company (originally an American label) is a company whose aim isn't to be the best in the world, but to be better for the world. The certification process is rigorous and involves a veracious value chain, across all its stakeholders (suppliers, customers, partners, etc.).
Canovia's governance is now shared between several players: Marc-Antoine as Chairman and CEO, and oversight entities such as the Mission Committee, the Social Impact Council and the Board of Directors. Every decision is therefore submitted for approval and transparently communicated to all.
Part of André le Groupe offering 360° solutions
Canovia is part of André Le Groupe, along with 47 other companies in the Bourgogne-Franche-Comté region, working together to offer a 360° support service to local SME and ETI managers. 
Depending on our customers' needs, we have a multi-disciplinary team at our disposal, including accounting firms, law firms, recruitment agencies, asset management firms, etc... 
This 360° offer enables us to support companies at every stage of their life cycle.
Corporate governance for Canovia
Canovia is part of André Le Groupe, and contributes to the 360° guidance offered to SME companies in the Bourgogne-Franche-Comté region. 
Our governance is organized as below, to ensure the best possible management and control of the company, while protecting the interests of all stakeholders :
> Shareholders : 
Our shareholding is divided between our external shareholders, such as André Le Groupe, and the employees' shareholding (the shares held by Canovia employees), which represents 12.68%.
>  Mission Committee : 
Members of the Mission Committee ensure that the company meets its social and environmental commitments. At this time, Canovia does not yet have a mission committee, but does have a mission referent, as required by law for companies with fewer than 50 employees.
> Board of Directors : 
The Board of Directors manages the major orientations of the organization, as does the ISC. It is also assigned several responsibilities, such as validating the budget, giving its opinion and approving regulated agreements...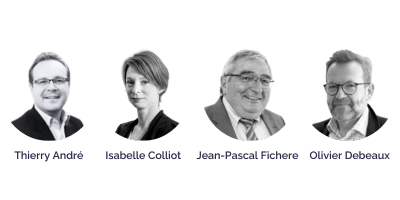 > Social Impact Council : the SIC, along with the Board of Directors, plays an essential role in the life of the company, since it is charged with a number of powers concerning the organization of the company, such as evaluating the actions carried out by the Chairman and associates, validating and formulating opinions on CSR matters, and appointing and dismissing the Chairman on the recommendation of the Board of Directors.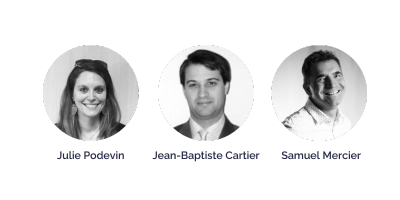 > CEO, Partner, Associate : The Associate CEO, Associates and Associate-Collaborators are evaluated each year by employees through the 360 evaluation to ensure that Canovia's commitments are being met by the people who lead it.
> Team : the Canovia team members are consulted on every decision, not only to keep them informed, but also to bring their points of view and contributions to the company's management.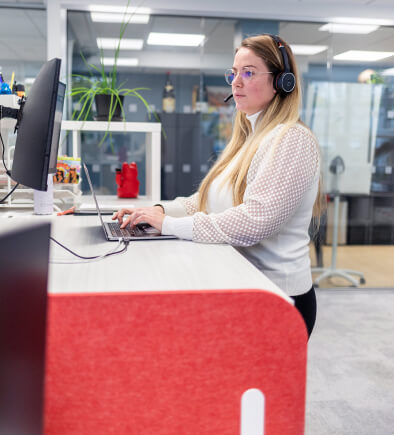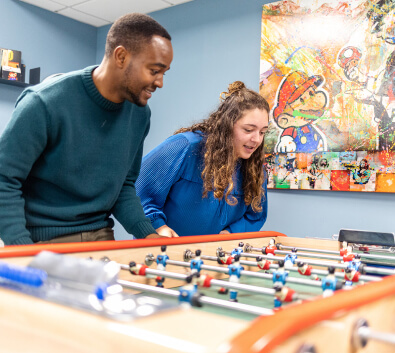 For employees, on a day-to-day basis, this means a comfortable working environment: BREEAM-certified premises (brightness, soundproofing, ergonomics...), adapted and ergonomic equipment, total flexibility between personal and professional life (charter and home-working package)... As well as benefits that encourage us to be as eco-friendly as possible: 100% cover for public transport, electric vehicle rental, CESU vouchers paid up to the maximum legal amount by the company to boost the regional job market...