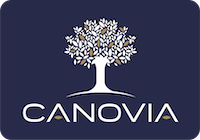 Canovia and the André & Associés Group
Working in interprofessional collaboration, Canovia is surrounded by partners such as the André & Associés Group for more advanced expertise in accounting, taxation and other fields.
All of this is done with the aim of offering the best expertise to our clients on a wide range of issues.
Canovia remains totally independent in the support of its clients.
To learn more about the André & Associés Group: www.andre-legroupe.com
Presence of the André Group 
throughout France
The entire network 
André Group