 Corporate Strategy & Sustainable Finance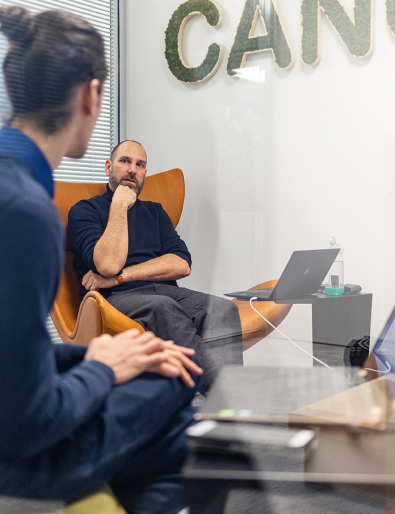 Growing a business needs a global vision, reliable data, agility & resilience
Throughout the life of a company leader, it is necessary to make decisions to ensure the development and the sustainability of the business model. 
To answer these challenges, strategies have to be elaborated, according to reliable data, social & economic change anticipation, and risk management.
Canovia's CEO, Marc-Antoine SERIS, assists Company leaders in acquiring this omniscient view of the business through advanced skills in data analysis, strategy development, and long-term & sustainable strategy management.
Elaborate and manage your business strategy through tailor-made support
Strategy Management
Our multidisciplinary team supports CEO's and company leaders in the strategy implementation management. This customized long-term support, commits us the the reliability of our sustainable business models.
Anticipation and crisis management
The anticipation of social and economic changes allows one to adapt the business strategy quickly, and to acquire the agility necessary to achieve long-term goals.
Our team is able to offer you the strategic information needed to predict those changes and, if necessary,  coordinate the crisis management in your company.
Data Analysis
Data is the main element in every strategy. To be sustainable, it has to be reliable. Our specialized team in Finance and Management Control has a specialized expertise in the analysis of the most complex economics, financial and social data.
Development of a sustainable strategy
Using this data, our Finance team draws up the most resilient and sustainable long-term plans to meet your objectives, including every aspect of the business (finance, HR, legal, CSR, etc.).
Our dedicated team
When I co-founded LEM3N, now Canovia, I wanted to promote the emergence of sustainable finance, with the aim of finding balanced models between the environment, the economy, finance, people and the earth.
Marc-Antoine
Founding President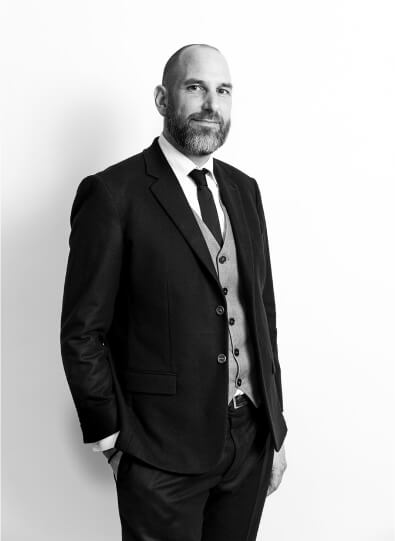 Why choose Canovia ?
We are committed to facilitating business for our customers and contributing, in our own way, to the development of a more resilient, more pragmatic economy, more firmly rooted in its territories. Our support is aimed at SMEs and ETIs looking for operational skills and human resources to bring structuring or sensitive projects to a successful conclusion. Canovia conducts its assignments using a structured methodology, with a high-end approach, comparable to that of investment banks, applied to SMEs/ETIs.