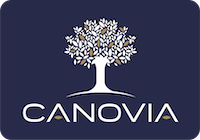 Mathilde JULIEN is certified B Corp !
Published on 8 October 2021 by Canovia
You see the whole article because you are logged in.
Mathilde JULIEN is officially certified B Corp! 
In charge of Corporate Social Responsibility (CSR) and continuous improvement, Mathilde joined Canovia one year ago. Today, she becomes the 3rd B Leader at Canovia, joining Charline BURGER and Kévin GLARMET. 
Passing this certification, a logical continuation for Mathilde
Rural Engineering of Waters and Forests, specialized in sustainable development and change management, Mathilde has always held strong values of sustainability and responsibility. Her experience of more than 15 years in the integration of environmental, social and societal issues in the industry sector allows her to accompany clients in understanding the issues related to sustainable development and to seize the opportunities it can offer. Mathilde, with her skills in managing complex projects and change management also ensure the operational deployment of proposed action plans in conjunction with managers and teams on the ground. 
Internally, Mathilde is also the guarantor of Canovia's commitment to social responsibility. These commitments are anchored in our status as a company with a mission and recognized by the B CorpTM label obtained by Canovia this summer. Canovia is particularly sensitive to citizen initiatives that highlight the strength of the collective and the power of will. In this respect, the B Leaders training already taken by two of her colleagues was an obvious step for Mathilde.
The B Leaders training, given over 2 days by B Lab, allows those who successfully complete it to see their skills and commitment valued and recognized. Mathilde, already trained and experienced in taking social and environmental issues into account in the strategy and activities of companies, obtained this B Leaders certification by demonstrating her ability to use the BIA (Business Impact Assessment). This very powerful tool was developed by B Lab to enable companies to deploy a CSR strategy in an operational manner and to allow the evaluation of those wishing to be B CorpTM certified. By obtaining this certification, Mathilde is recognized as being able to assist companies in the process of obtaining B CorpTM certification.
"This training gave me access to a level of expertise on B Lab's tool, the BIA, to accompany our clients in its use and facilitate the implementation of actions that reinforce their responsibility.
Becoming a B Leader also means participating in a community of people committed to helping companies become "a force for good" and reconciling profit and collective interest"
A certification to support our clients
Mathilde's certification brings to 3 the number of B Leaders within Canovia, and allows the company to further solidify its convictions and its commitment to a more sustainable and just world.
Thus, after its transition to the status of Mission Company, Canovia was recently awarded the B CorpTM label, which means that the company is recognized and certified by the global B Lab movement for its values, the strength of its commitments and the achievements already implemented. The entire team is very happy and proud to have obtained this label, which is recognized worldwide for its high standards, and is delighted to be able to offer its clients and future clients specialized and personalized CSR support. As the first company with a mission and the first B CorpTM in the Côte d'Or, Canovia continues to work every day to put financial activity at the service of collective and environmental well-being. What a source of pride for the entire team to see that this sincere commitment, from which Canovia was born, is now recognized and praised!
So congratulations Mathilde for passing this beautiful certification, and thank you for your daily commitment to Canovia and our customers! 
If you would like to know more about our CSR support or if you would like to take stock of your situation, do not hesitate to contact us!